Yonex Astrox 100 ZX Badminton Racket Review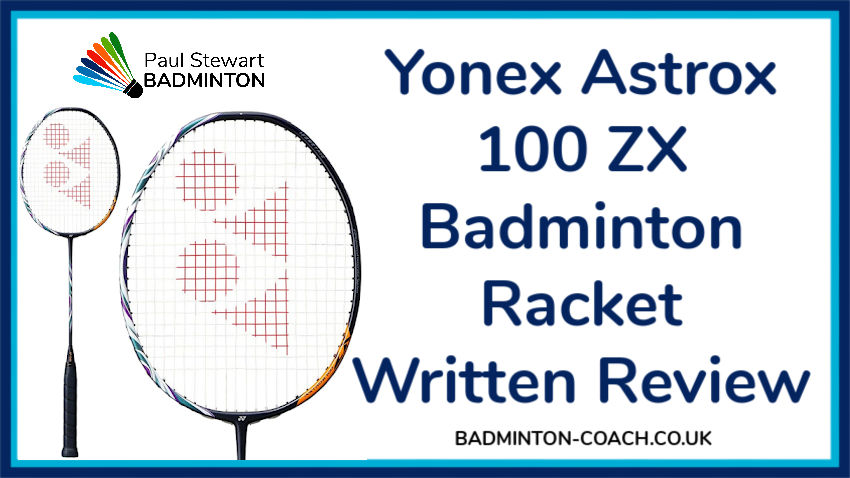 The feel on the stringbed is similar to ZZ and barring the slight difference in weight, you'd be hard pressed to gauge why. There is a different T joint in ZZ and I was informed the head was made in Taiwan and married to a Japanese-made shaft, but I have not had that confirmed. So, in my book, ZX just feels a shade lighter in weight.
With the more familiar feeling ZX I set about my standard test beginning with clears. There's great movement through the air, very good power and, as expected, the overall feel was more akin to a standard frame. I loved the power, and there's no issue with accuracy. With these rackets, it could also be worth dropping tension by a pound of two, it's worth a test, although this is not to cast questions over the frame. No, this is because there's a slightly tighter feel on the stringbed and therefore it may be more advantageous to the player. As always, test.
I had a lot of fun practicing punch clears with ZX testing how little I needed in the swing to execute a decent shot. Occasionally, I was short on length but that was purely me trying to dial in the right amount of weight into the shot and getting more accustomed to the racket having used the ZZ for so long.
Moving swiftly on to drop shots. Being similar to ZZ, it's no surprise that the ZX delivered in abundance, whether hitting fast, slow, slice, reverse slice, or push drops. There's a sharpness with this frame that I loved, just as I did with ZZ.
Smash power was really good, although not quite as good a feel as with ZZ. I think I preferred the feel of the solid core shaft, but as there is a noticeable difference in price, I'm really happy with the angle and power ZX delivers. There could be a more in the 3U version although I cannot see the head weight being any different. Apart from that, let's keep this positive because ZX deserves its own place on the mantle rather than as a little brother to ZZ. It's punchy, it's quick and I like it.
As we moved into mid-court hitting, this racket continued to shine. Flat drives needed a little more work but once you've dialed in the work:feel ratio, it's plain sailing. The head moved faster than Astrox 100 ZZ, but comparing the two, I needed to put slightly more effort into the shot.